In the midst of the springing spring, I tend to let my reading turn a bit more lighthearted and happy. There is nothing better than sitting on my porch with a glass of sweet tea spending the afternoon reading. A few of my favorite authors are :
Meg Cabot. She embodies the lighthearted romantic comedy on paper. Go straight for her books when you want a quick
(because it sucks you in!)
fun read!
Emily Giffin. I'm eagerly awaiting Giffin's next installment! "Something Borrowed," and "Something Blue" were 2 of my favorites!
Mary Kay Andrews, who authored my very favorite read, "Hissy Fit." Her tales always feature a hilarious southern heroine who undoubtedly gets into a pickle due to her stubborn head.
(just like lots of us!)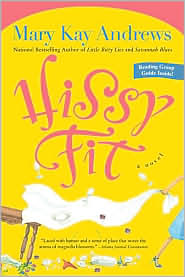 What are some of your favorite chick lit authors and books?